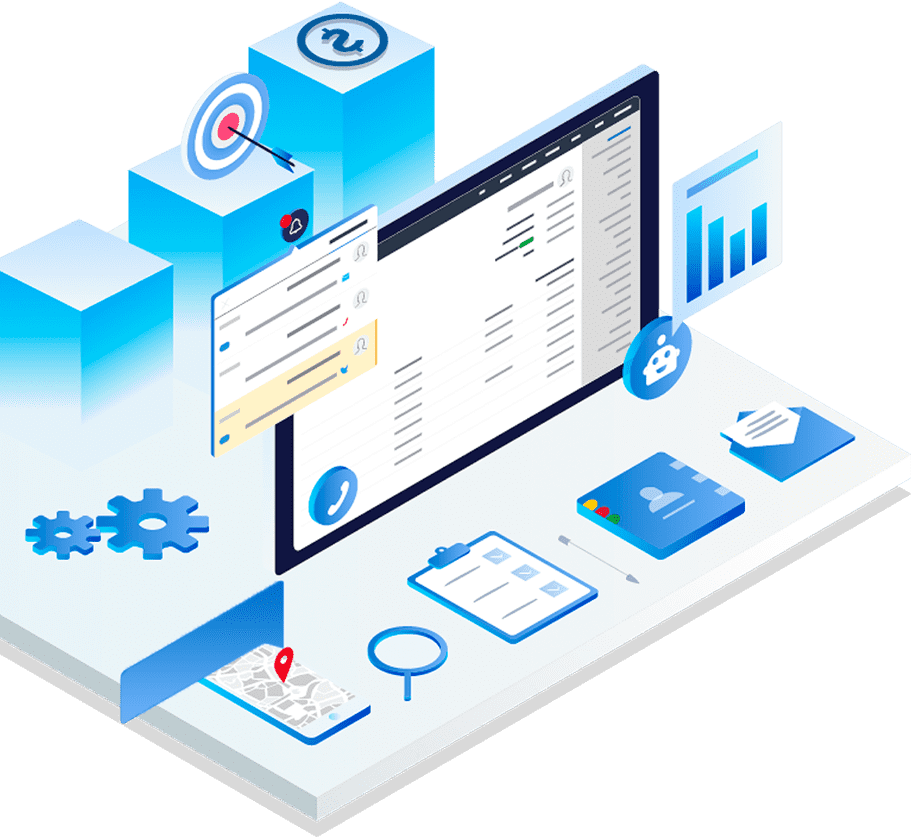 ABMail
System for integration of AmoCRM and CRM Bitrix24
Amo-Bitrix24-Mail synchronizes data on deals in AmoCRM and Bitrix24 CRM from the moment the application comes to the mailbox.
The system solves key problems
in data transfer from sales managers to production:
Development managers can't control communication with the client during negotiations
Sales managers forget to convey important arrangements with the client
Sales managers work in AmoCRM, production team works in Bitrix24
Opportunities
The application allows users to create a unified lead in AmoCRM and Bitrix24 from a client's mail request. After that, all changes in statuses of the lead and the deal in AmoCRM are automatically duplicated in Bitrix24.
Users can create a unified space for communication with the client, save the entire interaction story and reduce time expenses on routine operations.
Data transfer from emails to CRM; binding them to elements (leads, contacts, deals, companies)
Automatic creation of leads and accountable managers
Ask a question about the product features
Write to us and we will definitely answer you within one business day
Thank You!
Oops!
Close popup
Choose your project type:
Enter your contact details:
Your task:
It is necessary to start
It will be
on topic